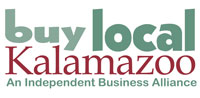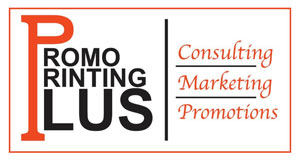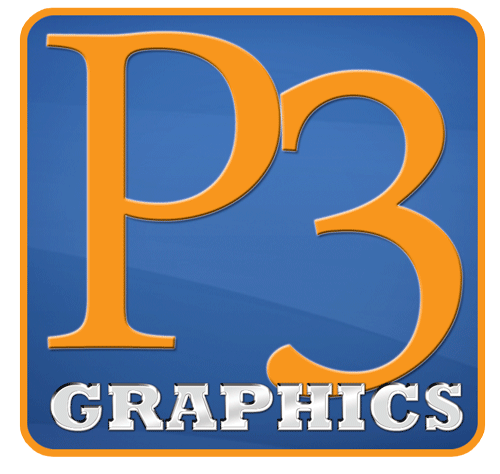 269.818.1122  -  533 Whitcomb Rd., Suite 100- Kalamazoo, MI 49008

DOOR HANGER MARKETING

Door Hanger Marketing is the most effective way to get your message in front of your target market and increase your sales.

We have executed successful door hanger campaigns in industries such as:

   * Restaurant

   * real estate

   * automotive

   * finance

   * cellular phone

   * home improvement

   * carpet cleaning

   * dry cleaners

   * Builders

   * lawn care

Front Door Promotions can help you to develop your campaign from creating an effective message all the way to the actual door to door delivery.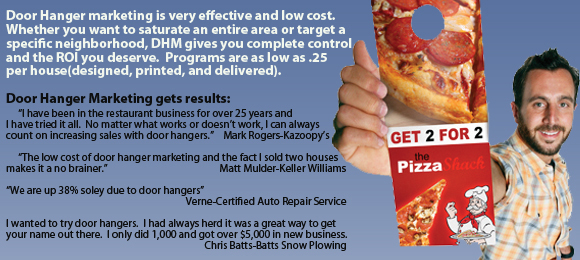 Front Door Promotions.  Copyrighted 2010.  all Rights Reserved.

Call us today on 1-269-818-1122 or contact us through the form below. Please give us as much information as you can to enable us understand what your exact needs are.

You do NOT need to answer every question. If you are not sure of the response to any question, please proceed to the next one.

1. What size door hanger are you interested in?

2. What areas do they need to be delivered to?

3. What is the approximate quantity of door    

   hangers you plan to drop? 

4. When and over what period of time do you want the door hangers distributed door-to-door?

5. What type of drop are you intending?

6. Please provide any other information that you think may be relevant for us to know about this project.

(Please note deliveries to apartments, condominiums or gated communities are subject to accessibility.)

7. Please provide contact information

Please mention cities, zip codes, metro areas, or local areas (block, with bordering street names):

First Name

Last Name

Business

Address

City
              State                     Zip
Phone                                                        email
Partnering with Business Owners

to increase their profits through

creative and effective marketing!

Embroidery/Screen Printing

Search Engine Optimization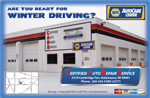 Door Hanger Marketing worked beyond our expectations. 

We are very pleased with the results each and every campaign.  We are seeing new customers and our regular customers more frequently.  We have seen a business increase of as much as 38%

                                         Verne - Certified Auto Repair Service

"I've been in the restaurant business over 20 years.  Door Hanger Marketing is by far the best advertising I've ever done.  We love our partnership with Front Door Promotions.  We focus on what we do best (make pizza & grinders) and FDP focuses on what they do best (get people in the door).  We usually get about a 15% increase in sales every campaign.  It's the only advertising I've done that is more of an investment instead of an expense.  I get my money back in the increase sales."

                                                 Mark Rogers-Kazoopy's Eatery


"The first time we used Front Door Promotions' Door Hanger Program we broke several sales records and loved it.  We have never been dissapointed with the program.  Scott and his team does a great job."

                                           Chris Pannunzio-Lenny's Sub Shop


"We sold 2 homes with the first campaign.  Pretty good return on investment.

                                                            Bud Rogers - Home HQ